Virginity Lost in Vietnam
A coming-of-age memoir by an award-winning journalist.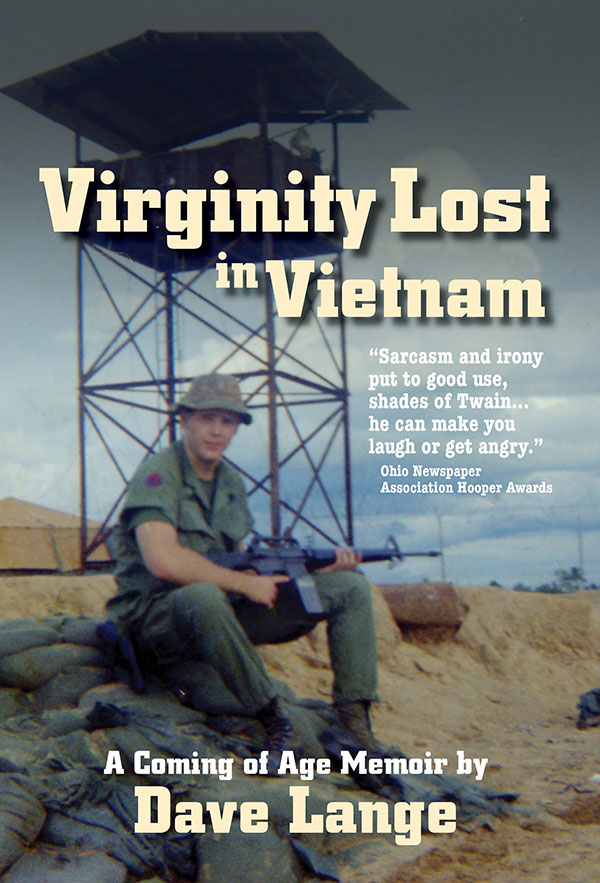 Title:  Virginity Lost in Vietnam
Author:  Dave Lange
Genre: Vietnam, History, Memoir
ISBN: 978-1-5323-4518-0
Formats: 6″x9″ Hardcover
Publication Date: 
July 1, 2018
Pages: 460
Pictures: 12 pages of glossy photos
Price: $27.95
In 1969, one of countless 19-year-olds, eager and fearful, Dave Lange was deployed to Vietnam…



What Dave Lange experienced in his rambunctious adolescence, his tour with the US Navy riverine forces, and his re-acclimation into civilian life form a unique coming-of-age story during one of the most tumultuous eras in American history. As the double-entendre title suggests, Virginity Lost in Vietnam is about more than just the war in Southeast Asia. Lange draws heavily on the adventures and frustrations of male pubescence, and a culture largely shaped by drugs and rock 'n' roll. Lange's book also provides insight into America's social fabric, woven and tangled by persistent racial and political issues. Ultimately, a kid from an all-white, working-class neighborhood gains an appreciation of the true brotherhood of all races as well as the disconnection of the powerful from the unprivileged.
This unflinching and nostalgic memoir describes how Lange's childhood, adolescent and adult decisions formed his equally unflinching opinions about politics, race, patriotism…and America.
"Dave Lange, an award-winning journalist and longtime newspaperman, shares the stories that helped to shape and define his character in this breathtaking collection of memoirs. From his childhood days in a tough steel valley of Pennsylvania to gritting it out in a war that no one could win, Dave recalls the trials and tribulations he endured that guided his life in becoming one of the most respected journalists I have had the pleasure of working with. His knowledge, commitment and passion for everything he does certainly come through in this book."
Bob Jacob, Managing Editor, Cleveland Jewish News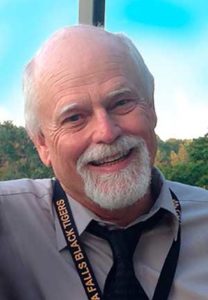 Dave Lange is a 1975 graduate of Kent State University with a bachelor of arts in journalism news and a 2020 graduate of the University of Akron with a master of arts in political science.
His 40-year newspaper career included positions as features editor and then Sunday Paper editor for the daily Lake County Telegraph, editor of the daily Geauga Times Leader and editor in chief of the weekly Greater Cleveland Real Estate News.
For most of his career, Lange was editor of the weekly Chagrin Valley Times and its sister publications, the Solon Times and the Geauga Times Courier. The Times was honored with the Ohio Newspaper Association's General Excellence Award as the state's best weekly newspaper 19 times during his 25 years of leadership. Individually, the ONA awarded him first place in editorial writing 15 times and first place in column writing eight times.
Lange was named the best columnist among all Ohio newspapers in 2011 by the Cleveland Press Club and has received numerous Ohio Excellence in Journalism Awards for editorial and column writing. He also was awarded first place statewide for column writing in 2000 by the Society of Professional Journalists.
Lange served in a support capacity with the Brown Water Navy's riverine forces in Vietnam from February 1969 to February 1970. As a member of Helicopter Anti-Submarine Squadron 11 from February 1970 until his discharge in December 1971, he made Mediterranean Sea and North Atlantic deployments. He was awarded the Vietnam Service Medal with four campaign stars, Republic of Vietnam Campaign Medal, National Defense Service Medal plus Navy Unit Commendation and Meritorious Unit Commendation ribbons.
He is a member of Vietnam Veterans of America, Veterans of Foreign Wars and American Legion.
In 2020, Lange was inducted into the Ohio Veterans Hall of Fame.