Caricatures and Your Marketing…
By definition, a caricature is an "exaggerated likeness." Caricatures are also fun, memorable, and a perfect marketing tool or party favor to help you or your organization to stand out in a crowd!
Act 3 Caricature Quick-Sketch Entertainment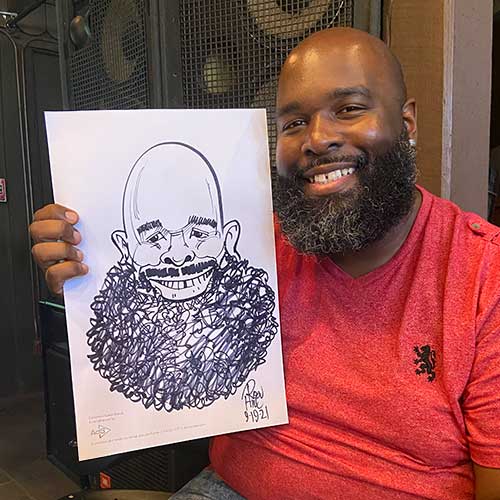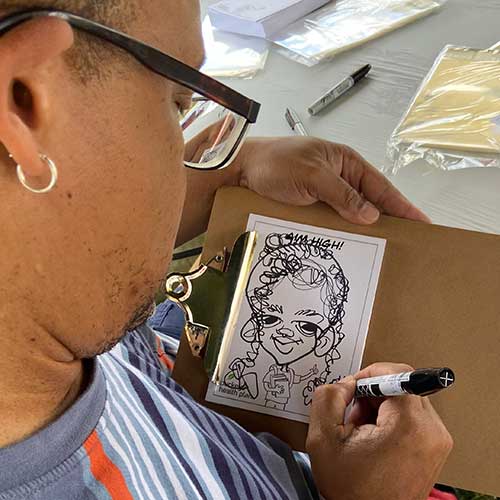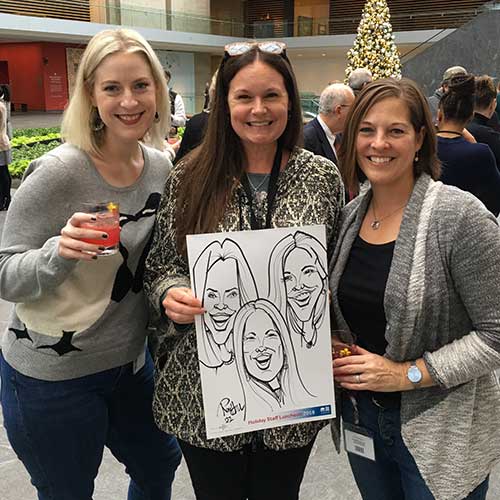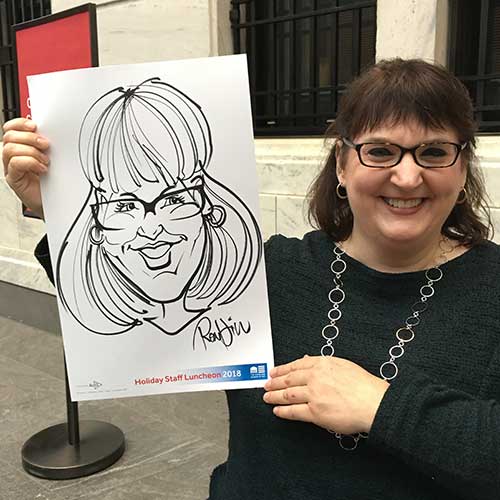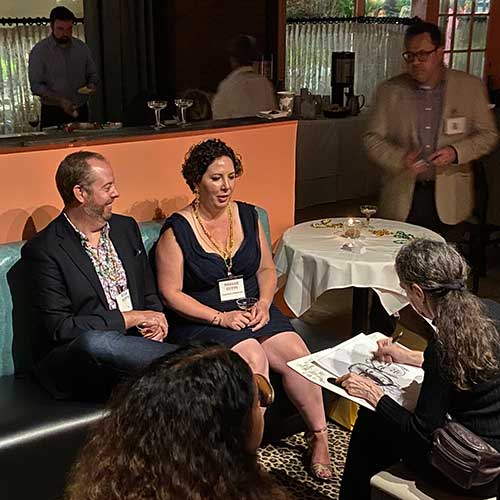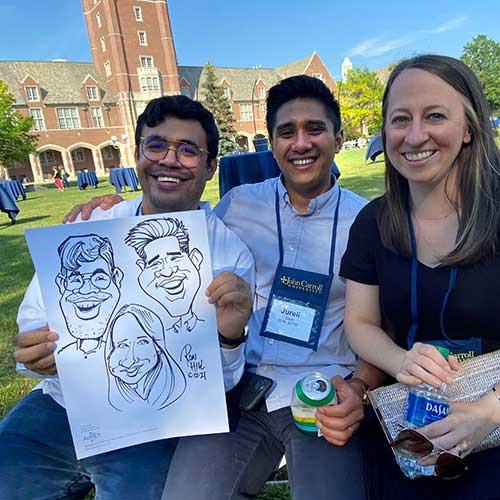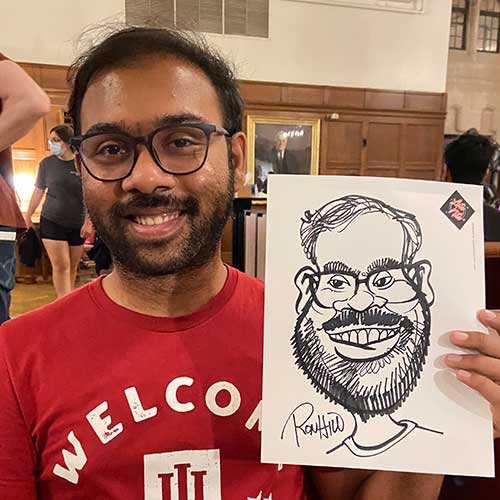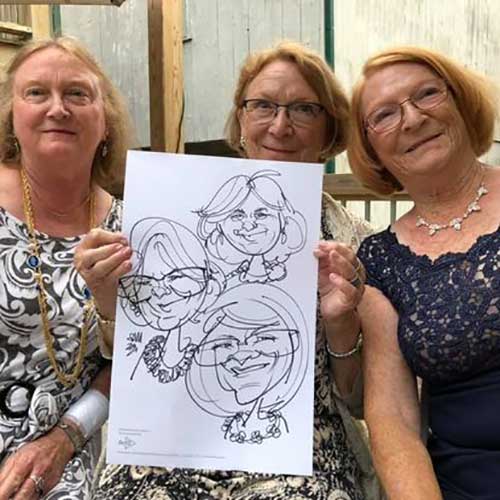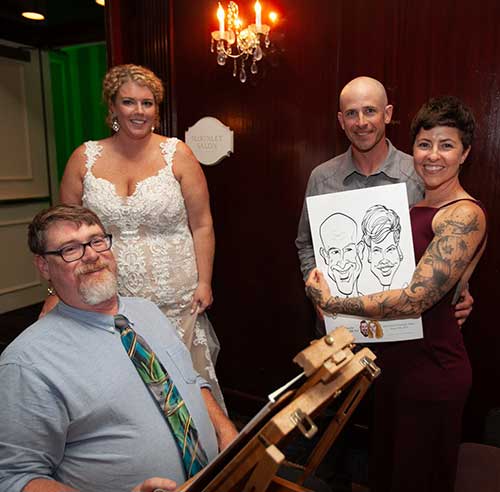 Act 3's crew of talented Caricature artists have experience in creating the perfect solution for your event. Our artists will liven up:
Weddings
Graduation Parties
Public School Events
Corporate and Sales Events
Holiday Dinners
Non-Profit Fundraisers
…any large or small event you can imagine!
Caricature Quick-Sketch Entertainment is a fun and engaging way to capture your guests' attention at seminars, trade shows and conferences. Everyone likes to watch a caricature come to life in two-to-three minutes. Just a few of the organizations we have drawn for over the years include:
The Cleveland Museum of Art
The Cleveland Clinic
The Cleveland Indians
MetroHealth
The City of Cleveland
The Cleveland Browns
Cleveland Botanical Garden
The Cleveland Zoo
Artists Archives of the Western Reserve
Cleveland History Center
SPACES Gallery
The Plain Dealer
Rock and Roll Hall of Fame and Museum
University Hospital
MetroHealth
The City of Cleveland
Lincoln Electric
Eliza Bryant Village
Key Bank
Down Syndrome Association of Northeast Ohio
Great Lakes Science Center
Sherwin Williams
Case Western Reserve University
Ferro Company
Kent State University
Nestle
Ernst & Young
Greater Cleveland Regional Transit Authority
Cleveland School of Music
MOCA
Goodyear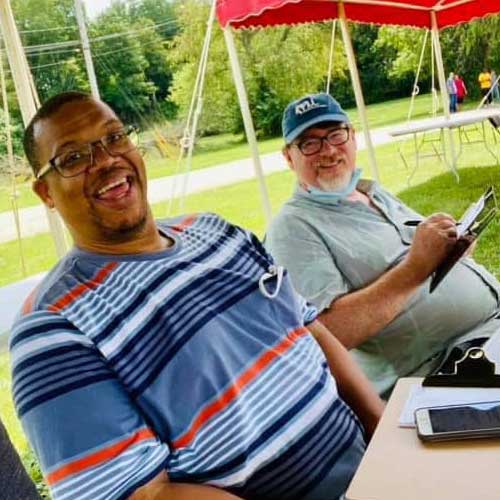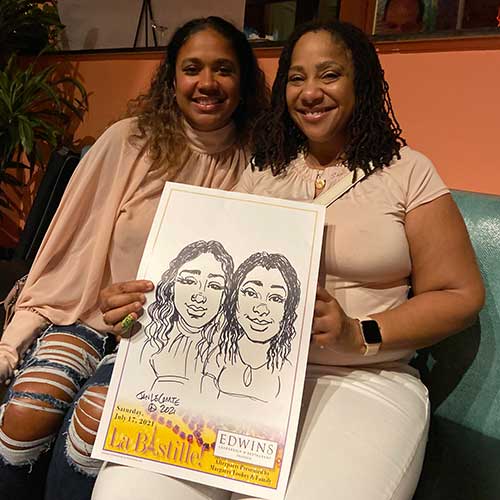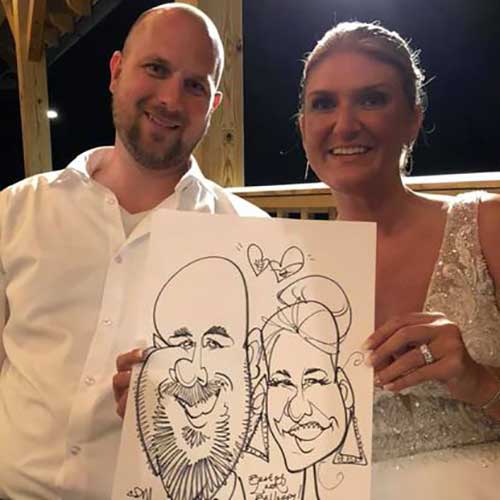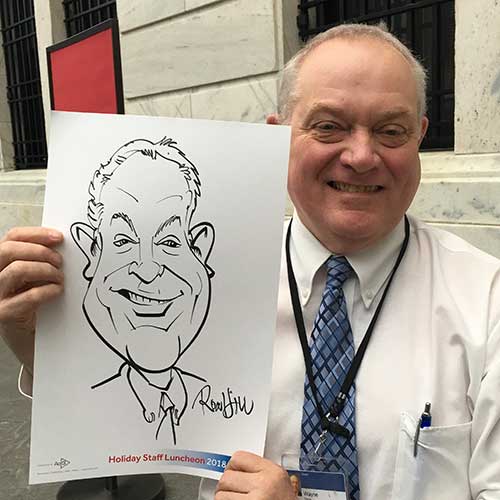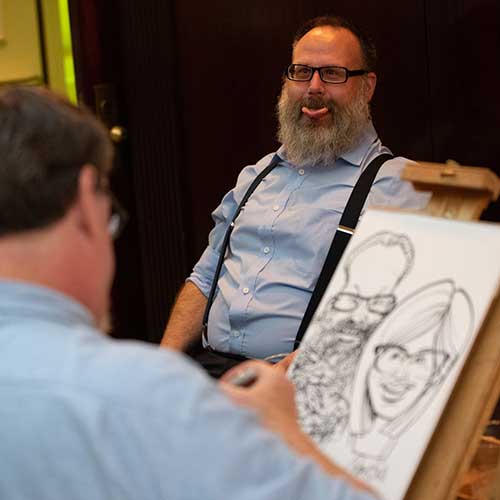 As an added level of promotion, the paper that our talented artists draw on can be pre-printed with your organization's brand and messaging – making the keepsake caricature a valuable marketing tool for a lifetime!
Contact us for more information. Using the form below, please provide as much detail about your event as you have (date, event, location) and Act 3 will contact you to provide a quote.
Corporate Appreciation and Gift Caricature Illustrations
A unique and fitting keepsake, framed caricature portraits or plaques commemorate career achievements, corporate success and memorialize valued associates' lasting contributions. When you capture a custom illustration, you create media that builds employee appreciation, enhances retention and attraction. These colorful, fun and detailed illustrations will be treasured, remembered and displayed by recipients for years to come.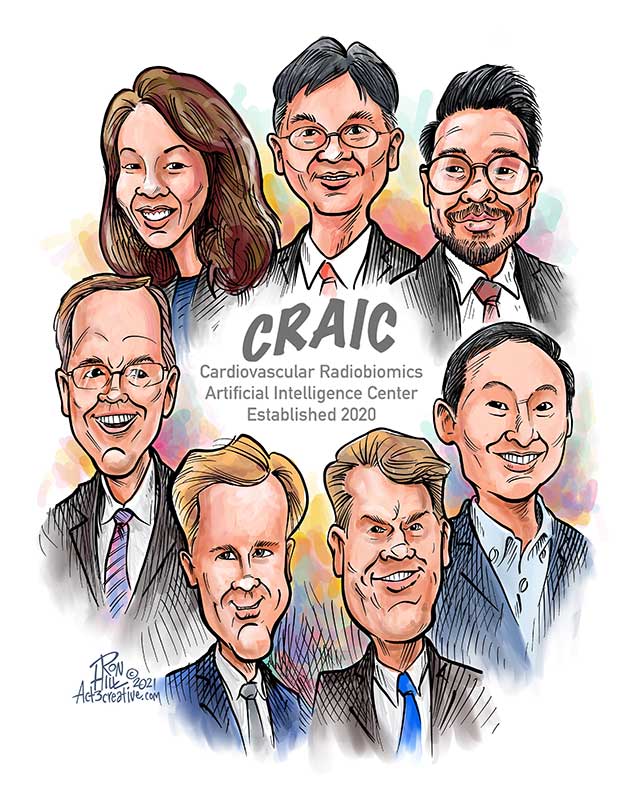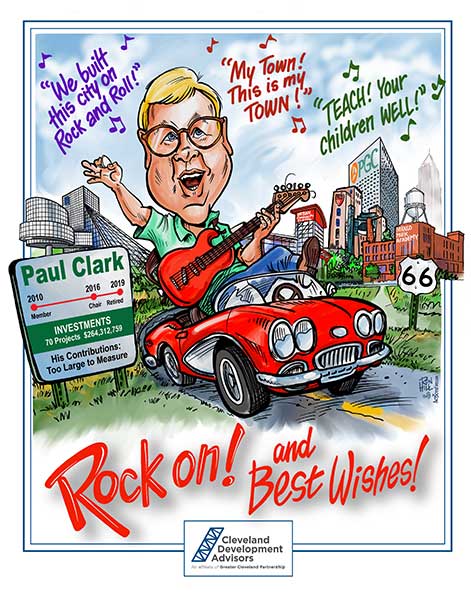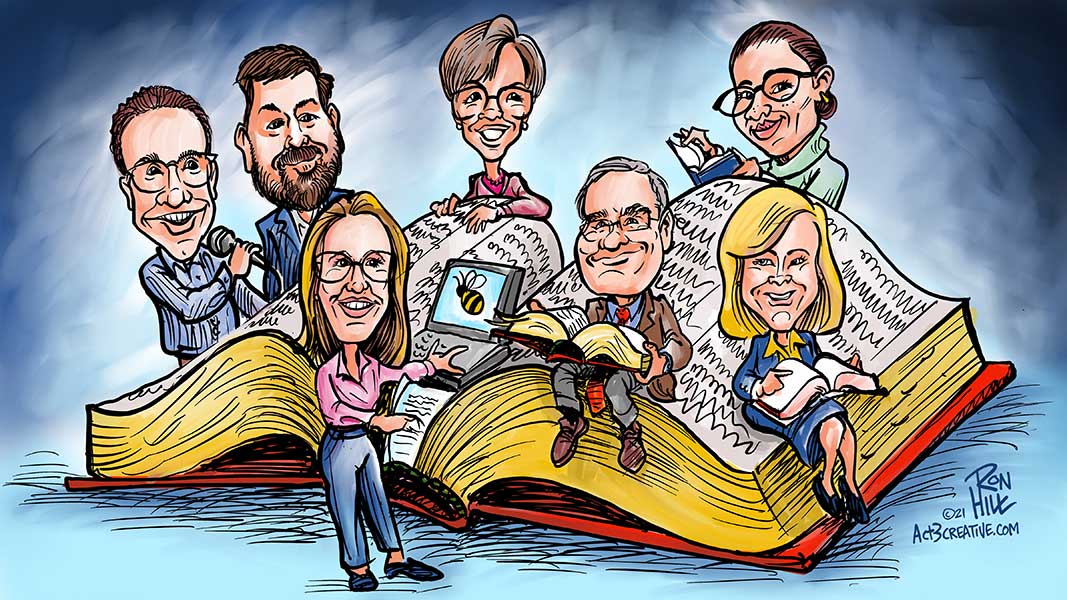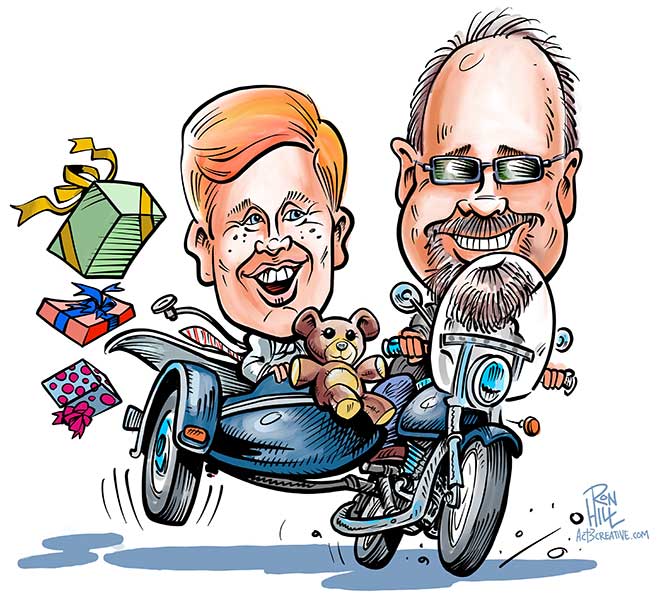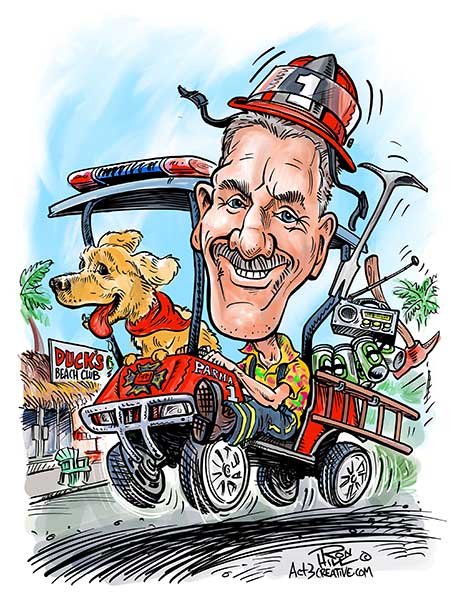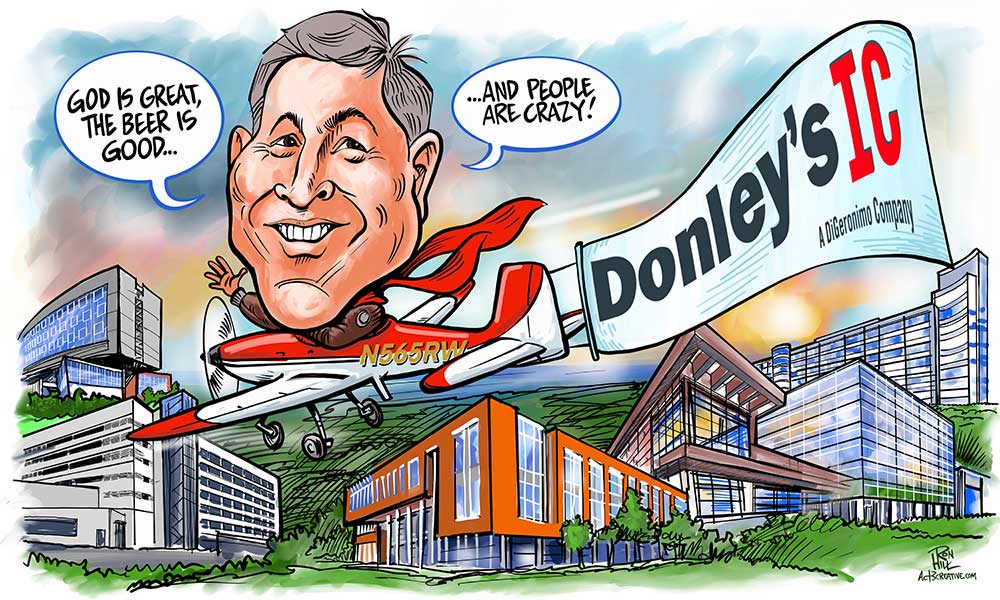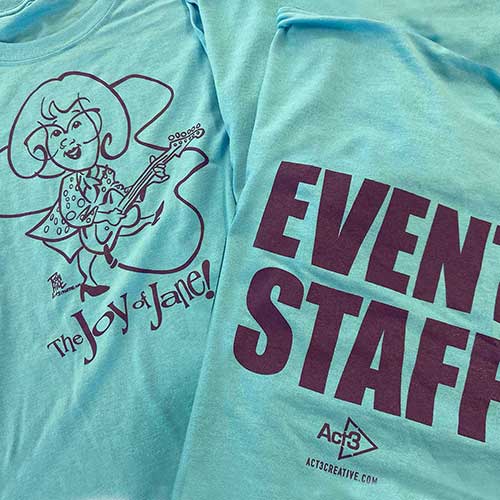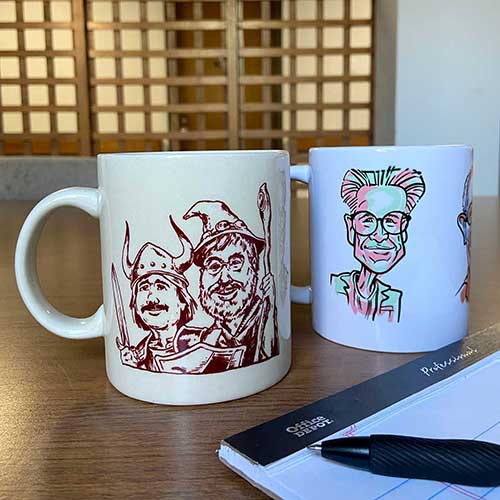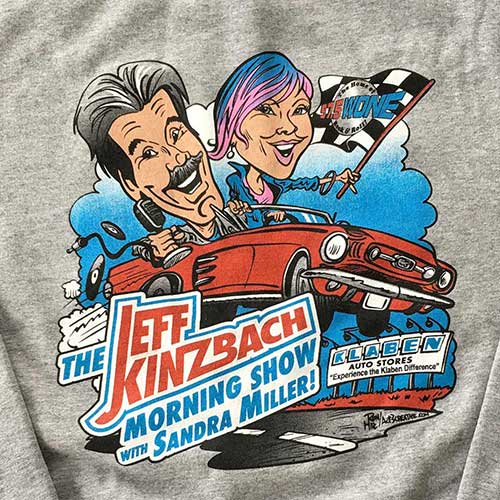 Sure, you always can place a photo or a logo on your promotional items. But why not take the creative step up? Humorous caricature illustrations on apparel, websites, ads and almost any marketing items are memorable additions to your clients' and customers' marketing media.