BB BluesBird and the Terrible, Horrible, No Good, Very Bad Year
BB BluesBird and the Terrible, Horrible, No Good, Very Bad Year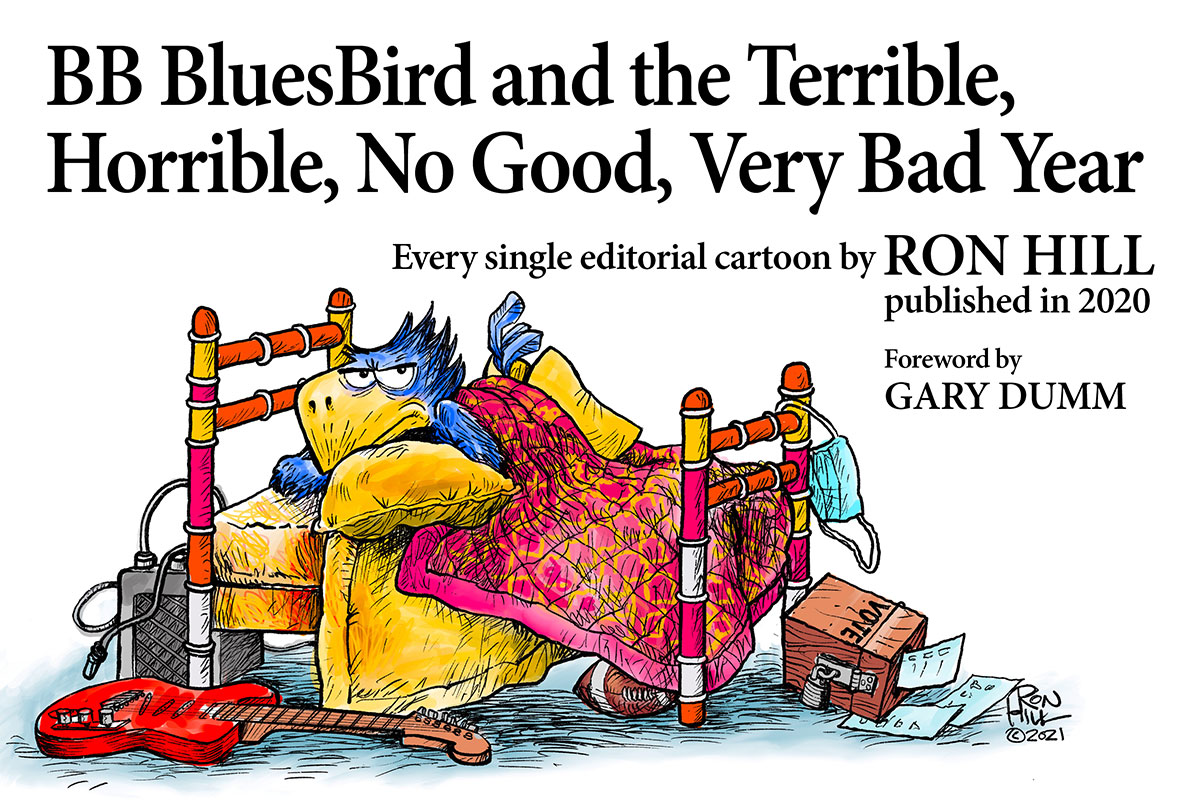 Title:  BB BluesBird and the Terrible, Horrible, No Good, Very Bad Year
Author:  Ron Hill
Foreword: Gary Dumm
Introduction: James O'Hare
Afterword: Jaime Lombardo
Genre: Editorial Cartoons, Politics, Comic Strips
ISBN: 978-1-7331795-3-9
Formats: 9″ x 6″ Paperback
Publication Date: January 2021
Pages: 160
Pictures: Over 135 cartoons
Price: $18.95
BB BluesBird and the Terrible,
Horrible No Good, Very Bad Year
is available by clicking the PayPal button below.
Offer available in the US only.
2020 has certainly been a year we would all like to forget. That's exactly why Ron Hill wants us to remember…
2020 felt like any other year. That's why Ron Hill wanted to shake things up. He decided that he would draw BB BluesBird into every single editorial cartoon until someone told him to stop. Fortunately, no one did.
Hill created BB BluesBird in 2004, as a newspaper comic strip feature. The plucky little avian with big dreams of taking the stage as a blues musician was shopped around to the remaining four or five comic syndicates, to no avail. BB began to appear in Hill's paintings, personal comics and drawings.
In 2012, Hill shared an 8-page BB comic with legend Gary Dumm. A successful underground comic artist of the 70s and 80s, Dumm is perhaps most notably famous as one of the original artists on Harvey Pekar's self-published success, "American Splendor." Dumm had also collaborated with Pekar for over 30 years on comic features of Americana, roots and blues musicians, illustrating short bios that Pekar wrote.
Dumm offered to assist with art, but Hill wanted a writer. Dumm cheerfully accepted the challenge. The collaborative result was two years of weekly web comics, further expanding BB's mystifying and blues-infused life journey. Then life intervened, the two creators were consumed with life's pitfalls and professional distractions, and BB ended up on the back-burner.
Never completely abandoning BB, Hill would introduce the spokesbird as the foil on local politics and life in Northeast Ohio and beyond in his weekly cartoons for four local newspapers. Then the coronavirus landed on America's shores, and everything changed, as we all can attest. Suddenly, BB was figuring out this new-normal like the rest of us, amidst social unrest, the climate conundrum, and the most important presidential election of anybody's lifetime. The lessons we all learned (or didn't learn) are suddenly as dire as life and death.
The book feature's every single editorial cartoon that Hill published in 2020 – as well as few preliminary sketches of cartoons abandoned because of the shifting news cycle. All are accompanied by Hill's commentary and opinions on the context of the issues involved, and include specific reader reaction.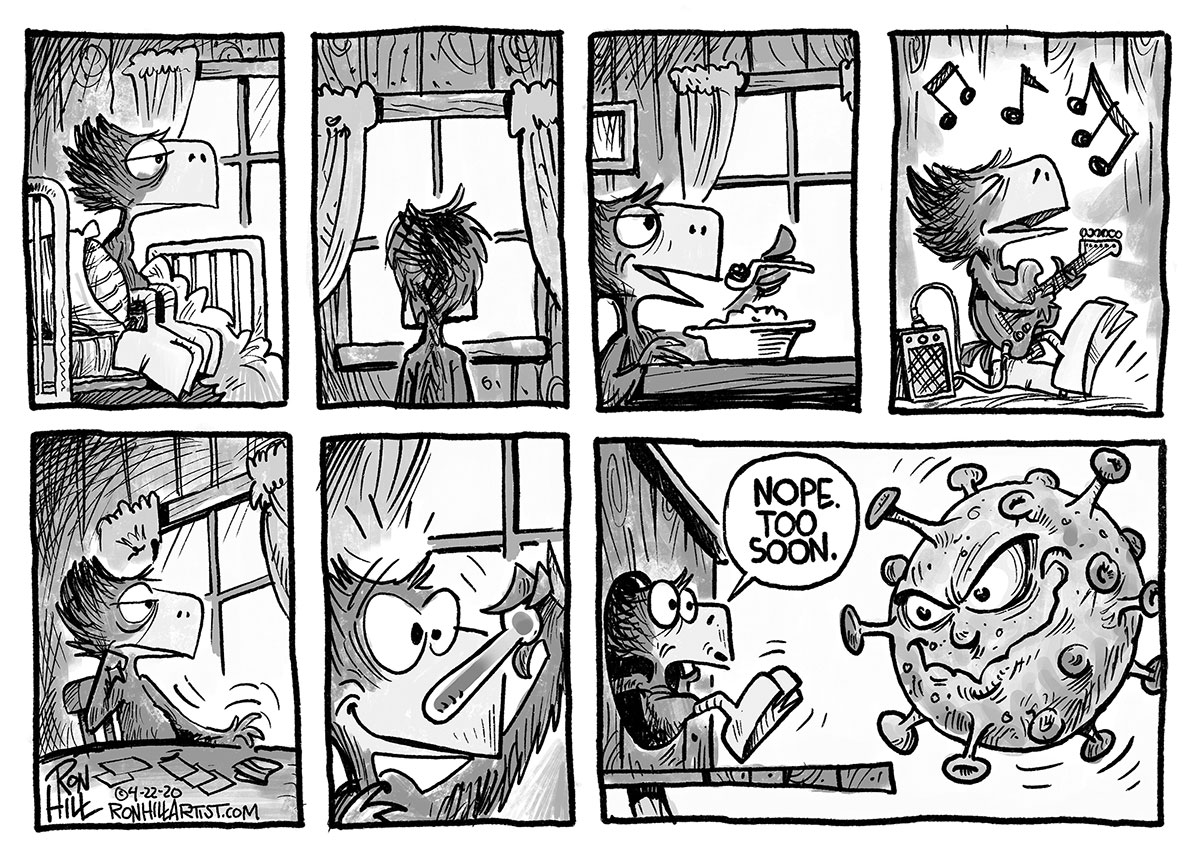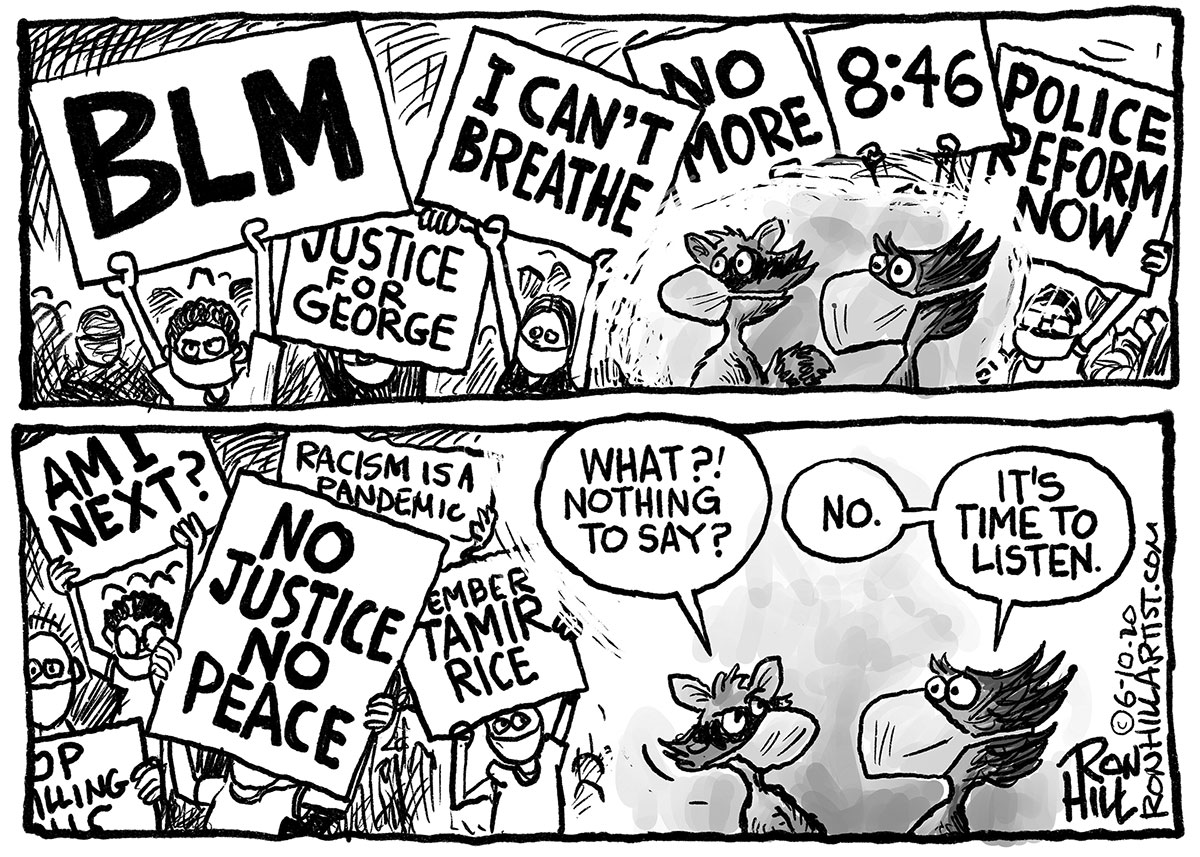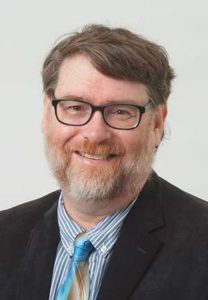 Over the last 38 years, Ron Hill has been a cartoonist, illustrator, caricaturist, creative director, author, editor and high school teacher. Born in Cleveland, he is a graduate of Solon High School and the Art Institute of Pittsburgh. An award-winning editorial cartoonist, since 1999 he has been a weekly cartoonist for four Cleveland-area newspapers: The Chagrin Valley Times, The Solon Times, Geauga Times Courier and West Life. As if that's not enough, Ron is an in-demand caricature quick-sketch entertainer, and a managing partner of Act 3, a web, video, publishing and advertising firm. He is a member of the American Association of Editorial Cartoonists.