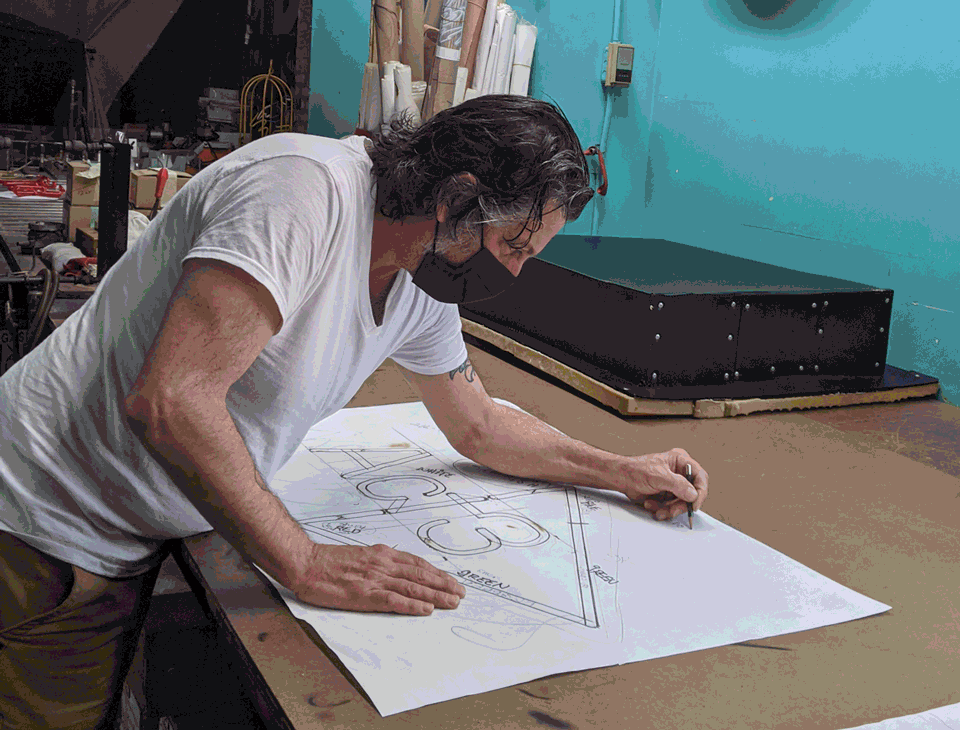 Master Glass Bender Robbie Ingui in layout mode.
A post-ish pandemic family trip to NYC to visit family. A walk around the Ridgewood neighborhood of Queens, a passing notation of a legendary neon and sign studio. "I'd like to stop in next time we're in town . . . always thought it would be cool to have one custom made."
Two weeks later, a surprise Father's Day visit and startling presentation of a neon masterpiece from Artistic Neon.
We'll share a pic of the installation in the office when completed.