About Us

Act 3 brings together a vibrant network of creative professionals to help organizations succeed in an increasingly complex mixed media marketplace.
Jim O'Hare
Development
Teacher, editor, corporate communication director, publisher, producer, father, friend. For better or worse, you get a little of every bit of Jim's personality and professional experience when you engage with Act 3. Economic development, information technology, bioscience, and community involvement hold a special place in Jim's portfolio and personal interest.
email
Jaime Lombardo
Operations
Jaime brings 35 years of proficiency in graphic design, illustration and web development. He is also a talented photo-retoucher and accomplished project manager. He is committed to a number of non-profit agencies in Northeast Ohio as a passionate consultant.
email
Maria Ahmad
Designer
Maria is an invaluable member of the Act 3 team. Currently, she is attending Kent State University working towards a Master of Fine Arts in Visual Communication Design. She graduated from Cleveland State University in May 2020 with a Bachelor of Arts, and brings an innate skill to project management, design and production on many video, web and print projects. Maria is passionate about designing for non-profit organizations and the healthcare scetor.
Ron Hill
Creative
Over the last 35 years, Ron has been an editorial cartoonist, humorous illustrator, caricaturist, advertising creative director, author and educator. Born in Cleveland, he is a graduate of the Art Institute of Pittsburgh, a member of the American Association of Editorial Cartoonists, and an avid reader and book collector.
email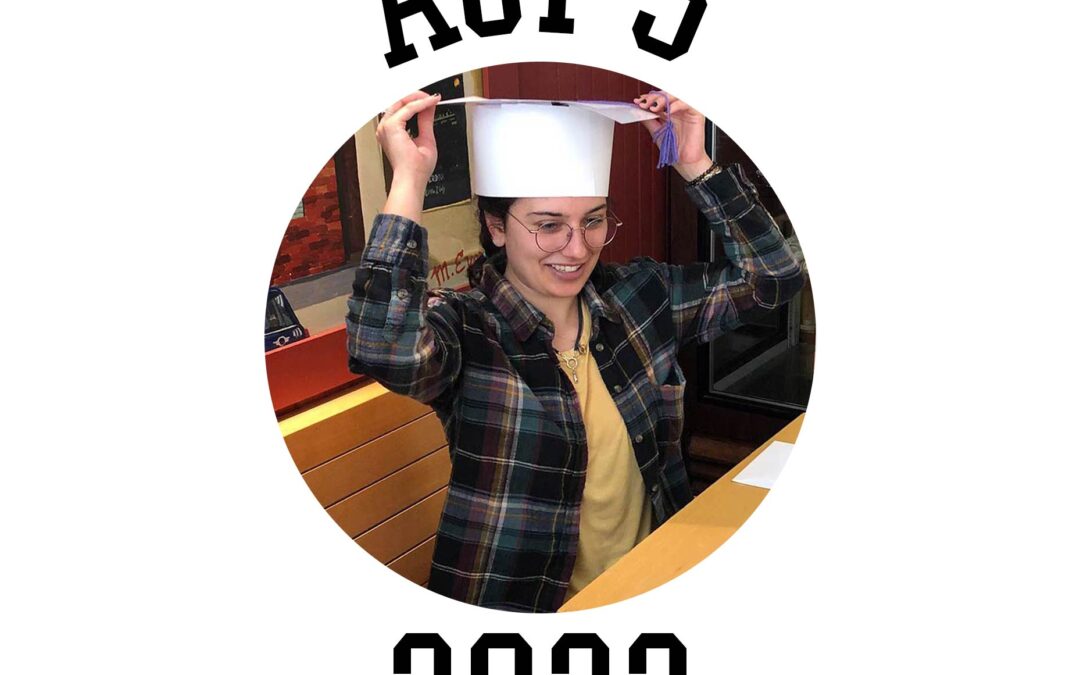 When Act 3 producer Alex Vicarel called a meeting for the following morning, we were mentally prepared. Her announcement? She would leave Act 3 to join her boyfriend (also Alex!) in Seattle as they begin a new life chapter. A position at Microsoft for one talented Alex, a host of new geographic and career opportunities for Act 3 Alum Alex. Since Covid restrictions caused "our" Alex to miss out on her 2020 college graduation from John Carroll University, we figured a joint graduation ceremony was called for. Presti's in Cleveland's Little Italy neighborhood provided the stage, Act 3's creative director Ron Hill provided the illustrated bon voyage card and the graduation mortar board.
To follow is a sweet note from a talented, sweet lady who taught us much with her poise, grace, and wry humor.